15 to 20 kg Straight Chamber Vacuum Packaging Machine
15 to 20 kg Straight Chamber Vacuum Packaging Machine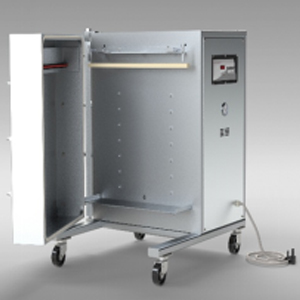 Check Out The 15 To 20 Kg Straight Chamber Vacuum Packing Machine
Vacuum packing is the key means of keeping perishable products as well as items that can be used only after a couple of months such as pharmaceuticals, chemicals, electronics in pristine condition till they are consumed. A company that is producing a vast number of items needs to have the right packing to promote its brand. A simple and easy-to-use vacuum packing machine will suffice for this task and enable the company to get its packaging done in the shortest possible time so that the item is delivered to location.
Pack More Goods In Short Time With The 15 To 20 Kg Straight Chamber Vacuum Packing Machine
Out of the many types of vacuum packaging machines that can be used, check out the 15 to 20 kg straight chamber model, which enables slots of 15 to 20 kgs to be packed at the same time. You will be able to package various types of products at the same time, so it can be used for getting such items ready for their market sooner. This Winner Vacuum Packaging Pvt. Ltd machine has a vacuum pump  with 666 LPM that enables the vacuum process to be done quickly. Hence the oil use is re-circulated, the machine requires less oil for operations. It also does not produce any oil emission and operates at low noise. The model can be customized according to client requirements. It requires 3500 watts for operating and has a SS 304 construction body.
The air in the package is removed through a nozzle and the mouth part is sealed by a heater or impulse system. This machine is most suitable for factors and industries that have heavy packaging work, wherein the product must be well-sealed through vacuum packing for the item to be sent in pristine condition to its destination market. Operating this machine is quick and it also does not require much maintenance efforts.
The Winner Electronics 15 To 20 Kg Straight Chamber vacuum packing machine is exactly that is needed in factories and industries that are producing perishable items throughout the day. When there are so many items being manufactured, they have to be packed quickly and in large quantities. This type of vacuum machine is the perfect answer for such needs as it can take on big loads  and without any difficulty. The machine works extensively for long periods but will not experience any breakdown.  It creates the perfect output time and again giving exactly perfect packing results wherein the quality of the item is left intact for months to come. With this type of vacuum packing machine, packing can be done in minutes, enabling a brand to create vacuum packed items in vast quantities for livery to customers in their markets.
Unique features : Space saving, despite heavy weight doors lid can be pushed with fingers.
Model Name : 20 kg Straight Chamber vacuum packing machine.
Vacuum Chamber : Width 590mm x Depth 200mm x Height 790mm.
Overall size : Width 780mm x Depth 1200mm x Height 910mm.
Door Hinge : Winner's own unique design without bearing can be pushed with finger touch.
Gross weight : 250 kg, Net weight with pump approx.: 350 kg.
Mould stand : Due to Winner's own innovative technology of the mould stand. Can shift to pack smaller pouches within a few seconds.
Optional : CSIR-CIMFR approved FLP enclosure and motor
Power : Maximum 3500 watts.
Construction : Complete SS 304.
Vacuum Pump :  666 LPM/ 40 cum/hr, single stage for faster vacuum. Oil re-circulating hence requires less oil, low noise (< 67 db), no emission of oil mist.
Optional : Busch - Made in Germany
Lid : SS 304.
Sealing bar size : One sealing bar 580mm.
Moulds : 20kg SS mould with machine
Gas purging facility : By default.
Winner special :
Maintenance free Vacuum actuator for lifting sealing bars
Short circuit free non metallic. Made from fabric coated sealing bars
We make customize machines as per customers requirement, quantity no bar