Table Top Lab Model Vacuum Packaging Machine
Table Top Lab Model Vacuum Packaging Machine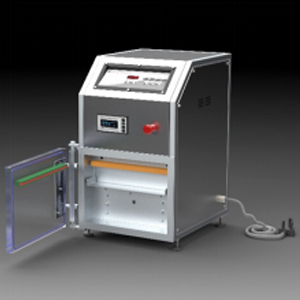 Table Top Lab Model For R & D For Pharmaceutical And Other Research Applications For Quality Packing
Packing that is done for pharmaceutical and other research products needs to be carried out with caution as such items are of a delicate nature so their packing must be precise. A machine that is capable of doing vacuum packing will suffice as it can pack up different items with ease and efficiency. It will remove any air that is sine the product package, so that the item is sealed without oxygen that can deteriorate it. Use the machine to package different types of Pharmaceutical products so that they can be managed with ease.
Benefits of Table Top Lab Vacuum Packing Machine Model for R & D for Pharmaceutical and Other Research Applications
Opting for a Table Top Lab Model for R & D for Pharmaceutical and Other Research Applications enables you to pack items of this category in the best way, keeping them intact till they reach their destination. This Winner Electronics vacuum packing machine is compact, lightweight and easy-to-use enabling you to manage packaging different types of pharmaceutical products with ease. As the machine is a table top model, it can be easily placed on a countertop for usage. It can be operated with ease and in just a couple of minutes two to three lots of packs can be sealed. As it is sucked out of the packaged to the fullest extent so that the packing cover sticks to the time that is being packed, enabling it to be properly preserved for a longer period o time.
The Winner Vacuum Packaging Pvt. Ltd table top lab vacuum packing machine model for R & D for pharmaceutical and other research applications can be used extensively without wear, tear or breakdown. Pharmaceutical and other research applications products are delicate, fragile and can get contaminated easily, so companies producing such items will find a vacuum packaging machine to be the best way to keep them intact till they are used.
The model is rugged enabling it to be used for hours and while it is operating it will not get overworked. It needs very little supervision for a product packaging to be completed and it is ideal for daily packaging needs. Since air is completely removed from the package, the item will be intact for months to come , so it can be used by customers according to their needs.
Product packaging is of utmost importance as it can make or break a brand. When quality products are delivered to customers on time a brand will gain trust. A modern vacuum package table top lab model for R & D for pharmaceutical and other research applications can transform a company that is producing such items into eon that is a lead in its market by enabling it to package those products that it really needs to sell to customers at far off locations.
Unique features : Most advanced machine with Made in Germany Validatable Temperature controller which can be connected to PC for storing Data. Also available with 21 CFR.
Vacuum chamber size : Up 610 Width x 100 Depth/Length x 400 mm Height. Other Height optional
Overall Size : 740 W x 640 L x 880 H mm
Construction : Complete SS 304
Lid : Transparent Acrylic or SS Dome optional
Vacuum Pump : 25 cum/ 416 LPM
Gas Flushing : Optional.
Vacuum monitoring & control : PLC and HMI with dial gauge. Vacuum sensor optional.
Electrical consumption : Maximum 1 to 2 Kwh, can be operated on domestic connection.
Packing cycle : 1 to 2 Cycles/ minute depending upon the product to vacuum packed.
Capacity : Similar machine can be made to pack upto 800 kg/ shift of 8 hours
Winner special :
Maintenance free Vacuum actuator for lifting sealing bars
Short circuit free non metallic. Made from fabric coated sealing bars
We make customize machines as per customers requirement, quantity no bar
Note : Bulk packing machine upto single pack of any capacity also available with similar specification